ScheduleForce.net
Features
Benefits
Services
Features for the Employee
View Schedules
Select from different schedule views to better understand when and where they are scheduled, who they are working (partnered) with, and what Open shifts are available for extra work.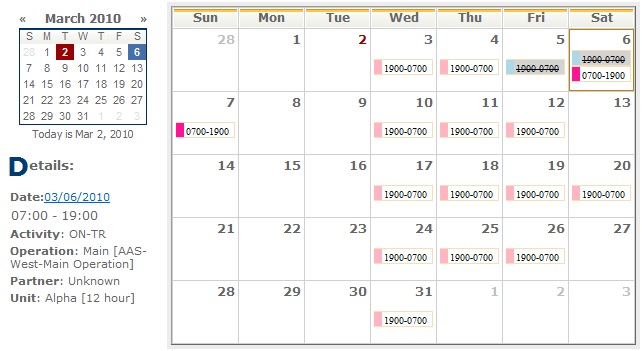 Availability
Enter hours of availability including additional hours they would like to work or can be assumed fully available and submit only the days they are not able to work. Availability can be submitted by time or by shift class to simplify and shorten the time required to submit.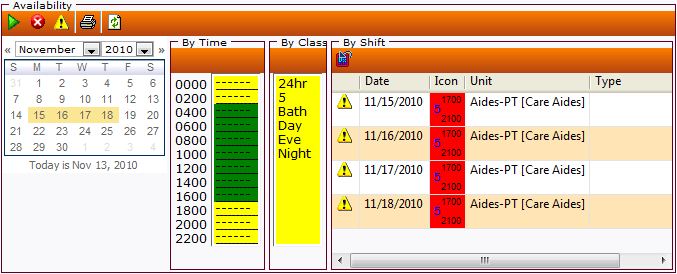 View Profile
Access to view aspects of personnel profile - including: Demographics, Address & Contacts, Qualifications, Positions and Notes.


Self-Scheduling
Access to View open shift list and sign up for shifts. List is automatically filtered to ensure no double-bookings, rule violations or schedule exceptions occur.


Reports
Download, Print, or email their schedule for off-line viewing. Security enhanced to ensure access limited only to their own schedule.